Some Beautiful Mountain Greenery Before The Desert (In Durango, CO)
As I write this post, we're actually much further down the road in our trip. We got some catch-up to do. Blogging while you're traveling is a tad harder than I thought. 🙂
Plus, I've got a business to run.
Our first main stop was Durango, Colorado. After 10 straight days of driving, Durango was meant to be our first actual stop to chill out and smell the roses.
And we really enjoyed it.
We stayed at Alpen Rose RV Park which is just north of town on Highway 550. Really nice RV park. Right in the Valley. Great temperatures. Lots of greenery.
On our first day there, we took the car and drove 550 up through Silverton and into Ourey. If you're in the area, you should definitely do the drive. One of the most beautiful, scenic drives we've done anywhere.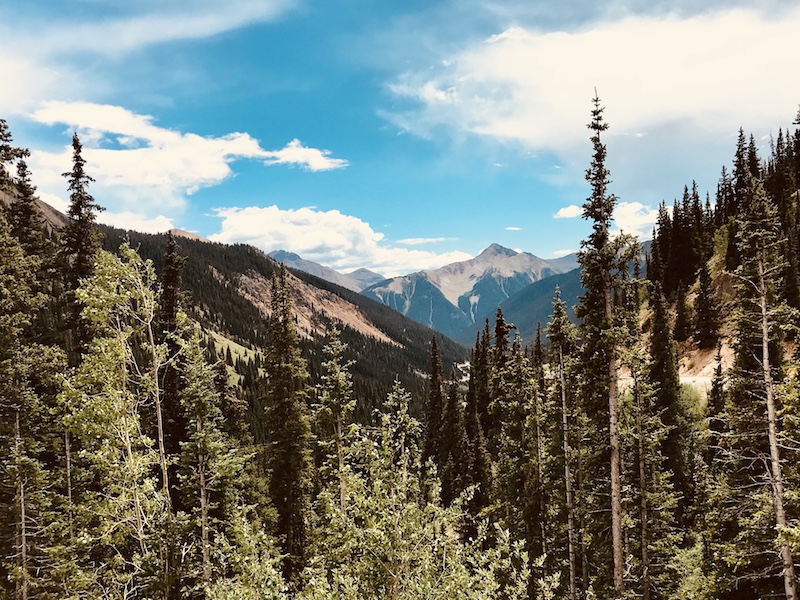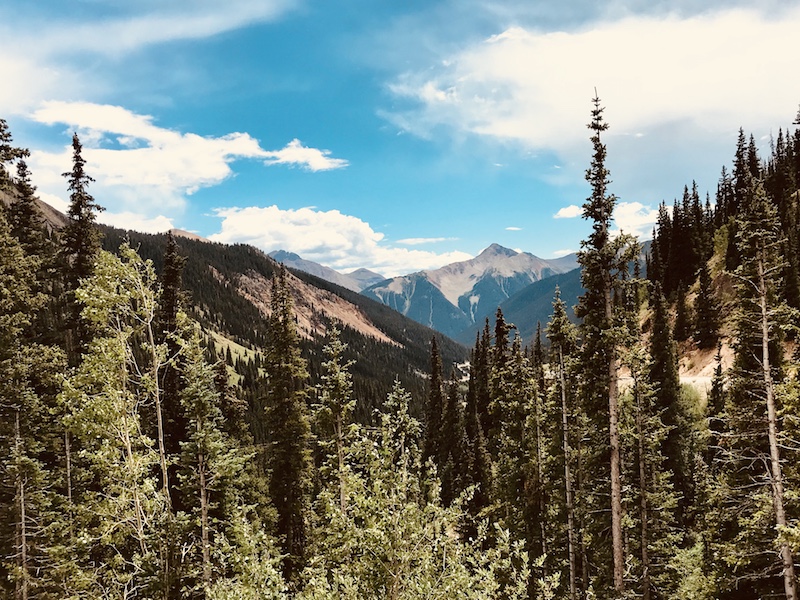 Yes, you can take the Silverton train, but my honest opinion is that it isn't worth the money or hassle. I did that train when I was much younger. It slowly takes you to Silverton, then you hang out there for awhile, then head back. The ticket prices are pretty high. On the flip side, you can drive your car to Silverton. The scenery is spectacular. And you have the flexibility of leaving when you want and/or heading further up to Ouray.
Driving the "Million Dollar Highway" into Ouray is quite the view (and experience) as well – and you won't get that if you take the train. Apparently, some have called it one of the most dangerous roads in America. But – whatever. I was fine and it didn't even get my heart rate up. The view, however, was stunning.
While in Ouray, we had lunch (and a beer) at the Ouray Brewery. Nice, simple meal. If the weather is nice, try to grab a spot up on the roof to eat with a view. It is more picnic style, but nice place for a meal.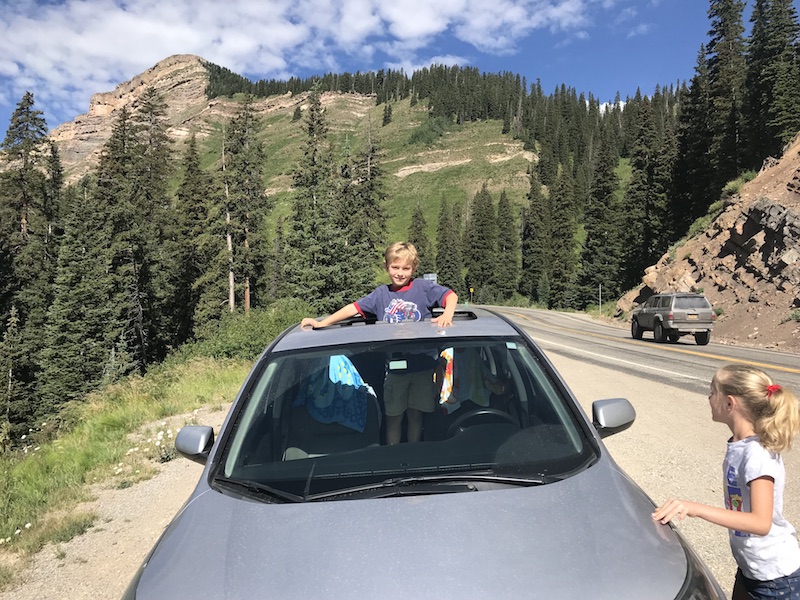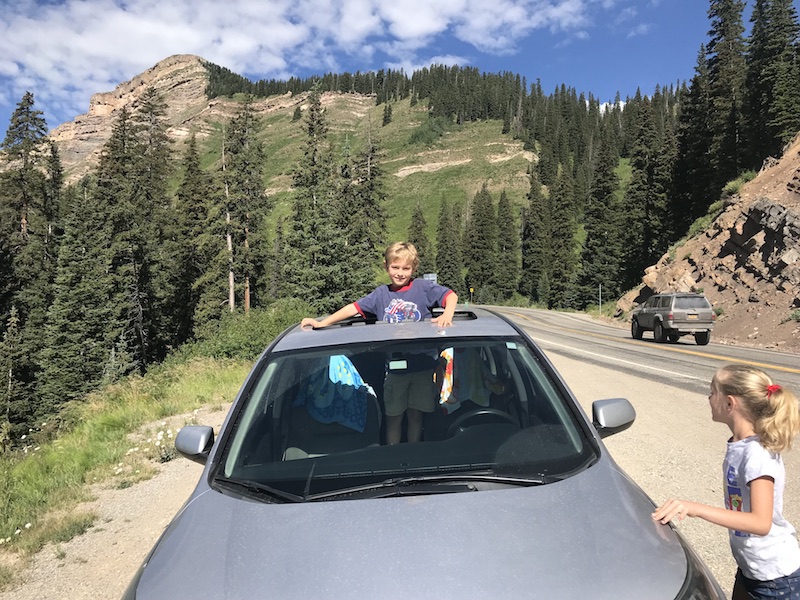 The whole valley is just beautiful – and a great place to visit in the summer. The temperatures are great. Everything is nice and green. Just a great place.
Malika didn't really want to leave since the climate in Durango is more up her alley. We knew that moving westward we would be moving into more desert territory.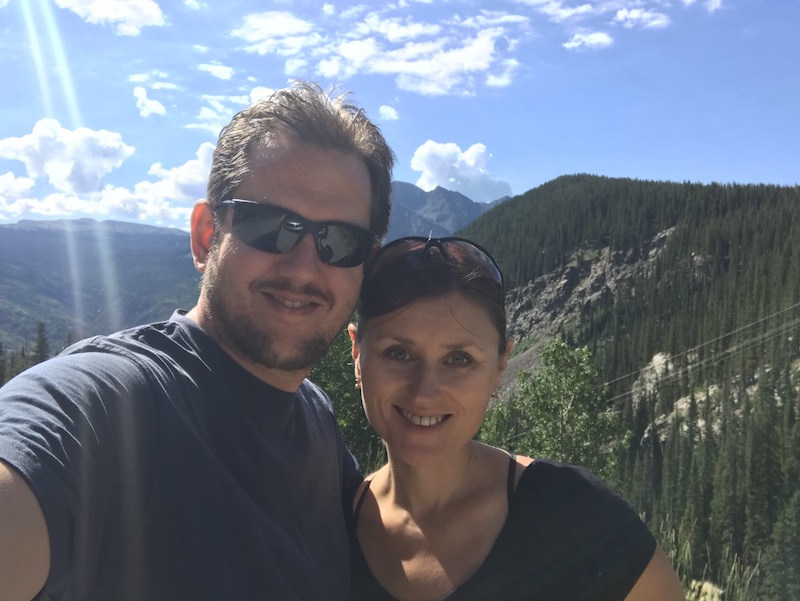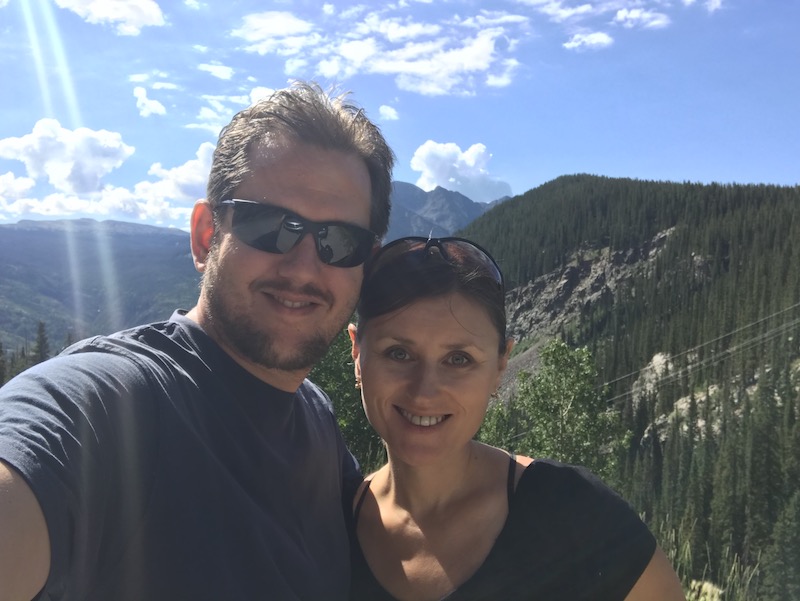 But, alas, it was time to move on from Durango after 3 days in town. Next up… just a hop down the road to Mesa Verde.