HappilyRV is a blog about the art and science of owning an RV.
While some RV blogs are a glorified travel journal, I decided to create a site to help other RV owners. Like many RV owners, I take a certain pride in ownership and enjoy not only using my rig, but working on it, too. On this blog, I will compile experience and knowledge from myself and others on RV ownership, maintenance, upgrades and (obviously) travel.
This is a side hustle and passion project by me – David Risley.
I have run my own online business for over 20 years and this has given us quite a lot of flexibility (and, of course, the finances) to travel and use our motorhome more than most active families. We're not full-timers. You could call us… half-timers. 🙂 As my brother has said to me, we camp like it's our job. 🙂
This site is also a partner site to the Blog Marketing Academy. I have also decided to document the growth and development of this blog as part of the 10X Blog Traffic Challenge.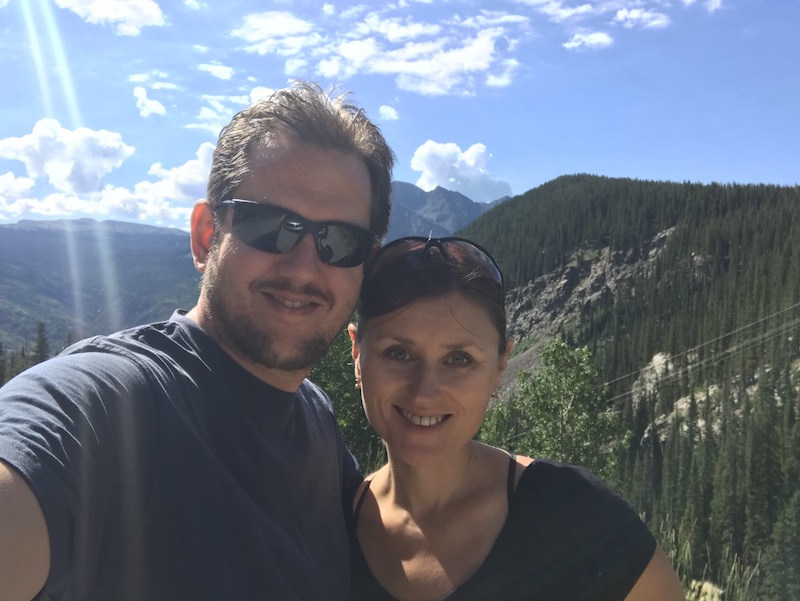 More About David
My wife (Malika) and I have two young kids and we live in the Tampa Bay area. 18 years ago, I began an online business and… while things have evolved quite a bit over the years, I still work full-time online.
I wouldn't have it any other way.
I can clearly remember sitting in school when I was a kid. Looking out the window. Seeing the cars going by on the street outside. And thinking…
Those people were so lucky!
Why? Because they were out there and FREE. While I was stuck inside the classroom.
Now, obviously I grew up. And I realized those people weren't necessarily free. They had day jobs that they felt stuck in, too. But, even at an early age, I wanted to be able to live life on my own terms. I didn't want to have to be anywhere I didn't want to.
This Is A Big Reason I Prefer The Freedom Of An RV
Like many young families, we have some of the trappings of "regular life". We have a house, a mortgage. 2 cars. But, for me, the RV is a way to be ultra-portable. I look at it as a "second home"…. one that just happens to have wheels on it and I can park it wherever I want.
This didn't just come to me one day. I grew up around RVs. The first RV I traveled in with my parents was an old 70's 19-foot Tioga. Hard to believe we fit a family of 4 in that thing. Through most of my childhood, my family owned a motorhome. Much of the rest of my family did as well. I remember fondly doing family camping at Fort DeSoto park (in St. Petersburg, FL) where much of my extended family would rent sites next to each other and we'd tandem camp for several days. Good times!
But, fast forward to adulthood.
In 2013, I purchased my first personal RV. It was a 1996 Coachman Santara – Class A. It was in really nice shape and the prior owner was former military, so he took damn good care of it. We took that RV all over the place, and I got to expose my family to RV travel. We took it up to Maine and back – and a ton of places in between.
More recently in 2016, I went for an upgrade. The lack of slideouts – and some other things – led me to upgrade the RV earlier than I would have otherwise. But, it was worth it.
Today, we travel in a 2002 Holiday Rambler Vacationer. It literally crosses every checkbox for us that the Coachman didn't.

So, we're not full-timers. We don't own a super-expensive diesel pusher.
We work hard. And we camp hard.
It is a lot of freakin' fun. I enjoy it. And especially given what I do for a living, I thought creating a blog for this part of my life might be a fun thing to do.
So welcome. 🙂