How To Use Apple Airplay In Your RV (And Watch Netflix Offline)
Camping used to mean you were "roughin' it". Not anymore. Today, we can sit in a recliner in the air conditioning and watch Netflix.
It's a tough life. 😉
Let's talk about how to set up an Apple TV in your RV so that you can use Airplay and stream to your television.
At home, this is pretty easy to pull off because you have dependable wifi. But, when you're out in a campground, the wifi is often pretty bad. Even if the wifi is pretty decent, it is usually considered to be bad manners to hog the bandwidth with your Netflix.
But, did you know that the Netflix app now allows you to download movies?
You can now download movie titles off Netflix and store them on your device inside the app. This allows you to watch them when you are offline.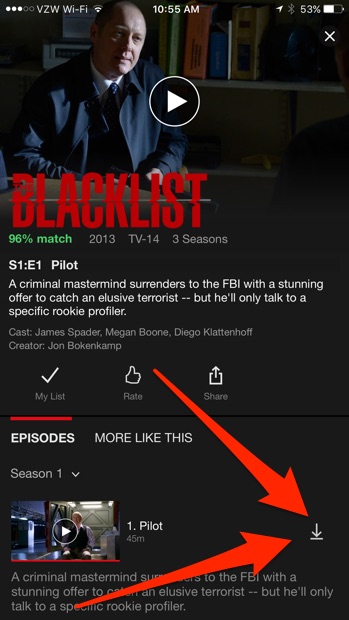 In my last local camping trip, I spent some spare time catching up with House of Cards. But, no wifi was being used. I simply downloaded the whole season to my iPhone.
Now, there is a strange limitation to the Netflix app when watching offline titles: You can't Airplay.
The app has no built-in way to AirPlay. That said,  you can still AirPlay your whole screen by mirroring it. Swipe up from the bottom of your screen and you've got AirPlay Mirroring available. It will show the whole screen (notifications and all), however when you're watching your movie it takes up the whole screen. On your TV, it looks perfectly normal.
So, that leaves us the issue of how to get the picture onto the TV at all.
What I have done in our's is set up a simple local area network within the RV. I use an Apple Airport Express, however any cheaper router will do the trick. The router is just a way to set up a local network through which your phone can AirPlay to the Apple TV. This network won't have any connection to the outside world… it is only for devices to talk to each other internally to your RV.
I set mine up and called the network "Motorhome". I know… nice and creative. 😉
I stuck the Apple Airport up in one of the top cabinet departments that have a plug in it and just leave it there. Out of sight, out of mind.
Next, connect an Apple TV to your television. It needs to be version 2 or later to support AirPlay.
Connect the Apple TV to your local network (or "Motorhome").
You won't get many icons showing up on the Apple TV screen because the device isn't connected to the internet. But, that's fine. You don't need it.
Next, mirror your phone to the Apple TV using the Motorhome network. You will need to ensure your phone is connected to the Motorhome network, too. Once connected, you should see your Apple TV as an available streaming device. Tap it and you will see your phone's screen on your TV.
I should also mention that this will also work with a Mac or an iPad. You don't need an iPhone specifically.
You can now watch anything saved to your device (such as offline Netflix or any other downloaded movie) on your TV.
If you did this with a Mac computer, you could even use your TV as a big monitor inside your RV.
It's a tough life.